The Kimberley Golf Club
Food & Beverage Card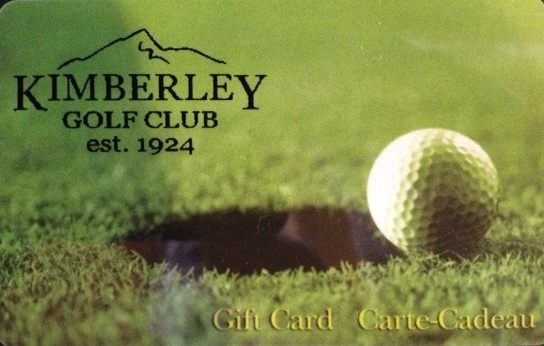 How does the card work?
Purchase a F&B Card - Minimum value $100 or in multiples of $100. Cards may be re-loaded multiple times.
Each $100 added to the card allows the holder to purchase $110 of food or drink. (A 10% bonus)
Cards Can be used in the Raven's Roost or at the SnackHouse.
Use it just like a debit card. Taxes and tips can also be charged to the card.
Card can be shared with other members of the family or by a group of friends.
The card can be purchased and given out as a gift to customers, relatives, neighbours or anyone else who might enjoy a meal at the club.
Anyone can purchase one - Members, Yard Card Holders, Guests, Visitors, Neighbours.
Due to overwhelming popularity, the Food & Beverage Bonus Card will carry-over into 2017

The KGC Food & Beverage card helps streamline our services in the clubhouse
- we are passing those benefits on to you.

Consider it your first "Mulligan" of the Season!
Available in the Raven's Roost