Winners by Flight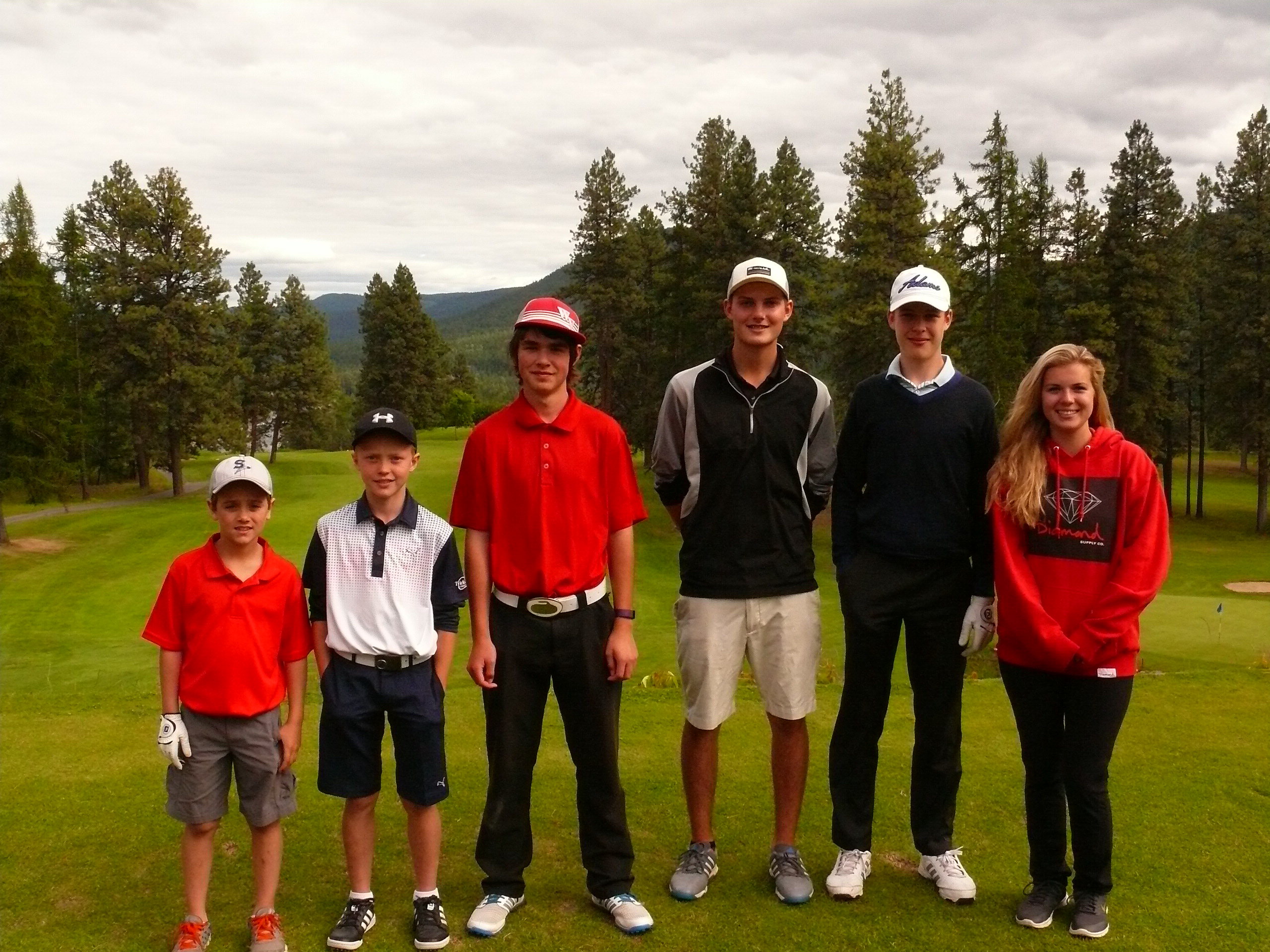 From left to right : Logan Murray, Ethan Andrews, Tyler Powell, Justin Sawley, Nathan Nichol, Kira Dereniwsky. Missing from photo: Noah Houston and Sydney Hoko.
Overall
Low Gross - Boys - Justin Sawley (75)
Low gross - Girls - Kira Dereniwsky (89)
Age Group 15+
Low Gross - Noah Houston
Runner-up - Nathan Nichol
Age group 12 to 14
Low Gross - Tyler Powell
Runner-up - Donovan Anderson
Low Gross - Girls - Sydney Hoko
Age Group 11 and Under
Low Gross - Ethan Andrews
Runner-up - Ethan Reid
9 Hole Competition
Low Gross - Logan Murray
Runner-up - Jackson Roberts
Longest Putt - Logan Murray
Closest to Squiggly Line - Evan Murray
Results - 2016 Event
Congratulations to all participants in this year's Ken Smith Memorial
2013 Boys Champion - Russell du Toit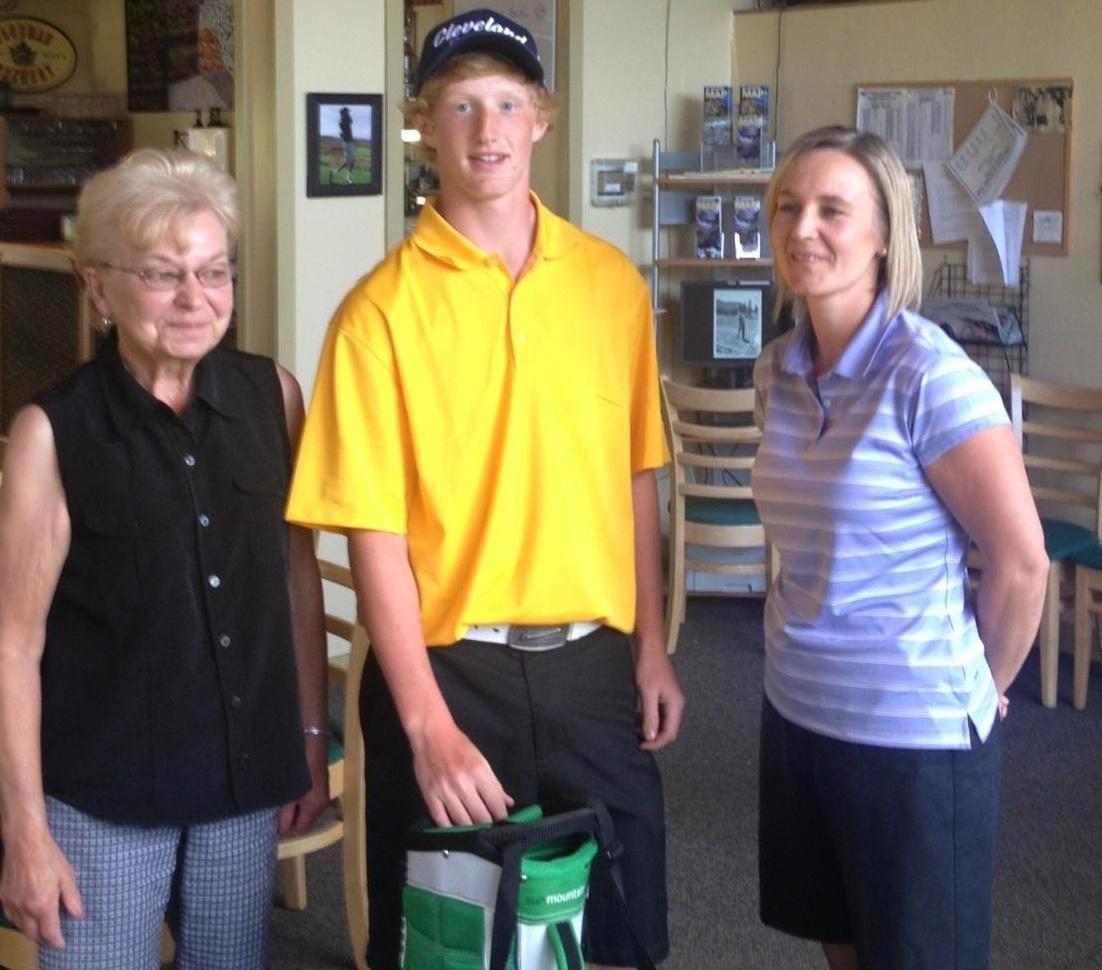 Pictured with Pearl Smith and Shelly Qually
---
2013 Girls Champion- Julia Dereniwsky
Pictured with Director of Golf Tom Vold
Special Thanks goes out to the Kimberley Men's Night as well as past and present members who have donated to this awesome event.